Here are some excellent articles & GMO studies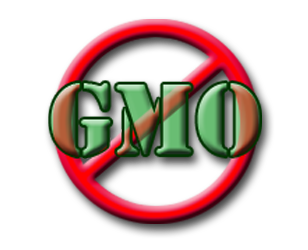 GM SEEDS CAN 'LAST FOR 10 YEARS'

BBC News, 1 April 2008. By Richard Black, Environment correspondent.



Seeds of some genetically modified crops can endure in soil for at least 10 years, scientists have discovered.

Researchers in Sweden examined a field planted with experimental oilseed rape a decade ago, and found transgenic specimens were still growing there.

This was despite intensive efforts in the intervening years to remove seeds.

No GM crop has been found to endure so long; and critics say it shows that genetically modified organisms cannot be contained once released.

Tina D'Hertefeldt from Lund University led the team of scientists that scoured the small field which had hosted the GM trial 10 years ago looking for "volunteers" - plants that have sprung up spontaneously from seed in the soil.

"We were surprised, very surprised," she told BBC News. "We knew that volunteers had been detected earlier, but we thought they'd all have gone by now."


Continued HERE.







MONSANTO'S HARVEST OF FEAR


Vanity Fair, May 2008. By Donald L. Bartlett and James B. Steele.





Monsanto already dominates America's food chain with its genetically modified seeds. Now it has targeted milk production. Just as frightening as the corporation's tactics - ruthless legal battles against small farmers-is its decades-long history of toxic contamination.

Gary Rinehart clearly remembers the summer day in 2002 when the stranger walked in and issued his threat. Rinehart was behind the counter of the Square Deal, his "old-time country store," as he calls it, on the fading town square of Eagleville, Missouri, a tiny farm community 100 miles north of Kansas City.

The Square Deal is a fixture in Eagleville, a place where farmers and townspeople can go for lightbulbs, greeting cards, hunting gear, ice cream, aspirin, and dozens of other small items without having to drive to a big-box store in Bethany, the county seat, 15 miles down Interstate 35.

Everyone knows Rinehart, who was born and raised in the area and runs one of Eagleville's few surviving businesses. The stranger came up to the counter and asked for him by name.

"Well, that's me," said Rinehart.

As Rinehart would recall, the man began verbally attacking him, saying he had proof that Rinehart had planted Monsanto's genetically modified (G.M.) soybeans in violation of the company's patent. Better come clean and settle with Monsanto, Rinehart says the man told him—or face the consequences.

Continued HERE.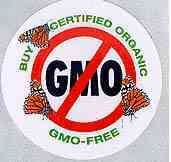 SEEDS OF WORRY


The McGill Daily, March 31 2008, Volume 97, Issue 45. By Charles Mostoller.


Charles Mostoller, a former Daily editor, reports from Mexico's movement against genetically modified corn.

After 14 years of the North American Free Trade Agreement's devastating effects on the majority of Mexican farmers, Mexico's food system now faces another serious threat. Illegally planted and unknowingly imported since the late nineties, genetically modified (GM) corn has contaminated farms all over Mexico, threatening the livelihoods of small farmers, endangering consumer health, and putting at risk the incredible genetic diversity of native Mexican corn.

But for over a year now, farmers, scientists, and activists all over Mexico have been mobilizing under the banner Sin maìz, no hay paìs ­ without corn, there is no country. The campaign has been organizing protests against the import of GM corn and in support of maiz criollo, known in English as "Indian corn" or maize.

At a recent Sin maìz, no hay paìs event in Huajauapan, Oaxaca, longtime indigenous-rights activist and honorary Zapatista Commander Don Felix Serdán called for the prohibition of GM corn, saying that it represented a threat to food security and to Mexico's sovereignty.

"If we lose our corn, we lose our sovereignty, our very dignity," he says. "We will depend on the U.S., we will have to buy their GM seeds. That will be slavery. Now, we're no longer self-sufficient and there is no food security.... We have the responsibility to avoid the contamination by GM corn, to protect our communities."

Continued HERE.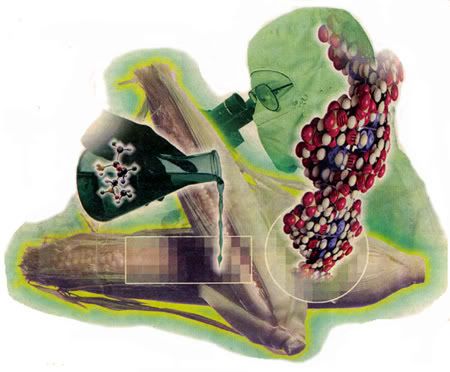 Many thanks to Laura & GM Free Ireland.